Jade: Mars! I'm going to boycott posting recipes if you don't post anything on the blog! Why you so useless one!?
Mars: *how am I supposed to eat if I don't have new ideas about WHAT to eat! (T_T)*
Thus, after numerous threats and blackmail by Jade, I am going to suggest (as if you people in London/UK don't know it already) to go to PAUL for breakfast!
They even open at 9am on a Sunday! So the last time Jade came down to London, I dragged her to have their incredible scrambled eggs! It's soft and fluffy and has the right amount of water to it! And it tasted amazing on their fresh out of the oven bread!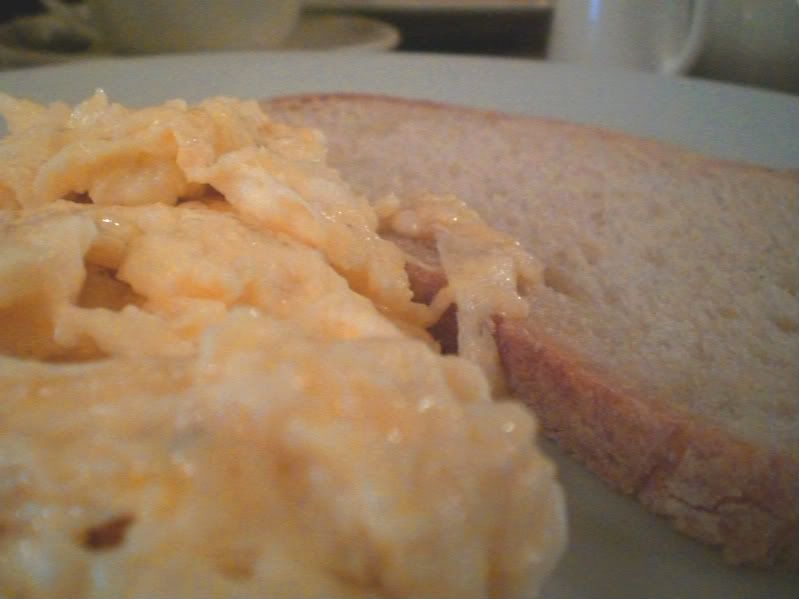 Jade, on the other hand, opted for the equally delicious poached eggs with salmon under a whole lot of hollindaise sauce~ See the happy Jade? Jade is picky about her food and this face is already at Level 4 (out of a possible 5). ;)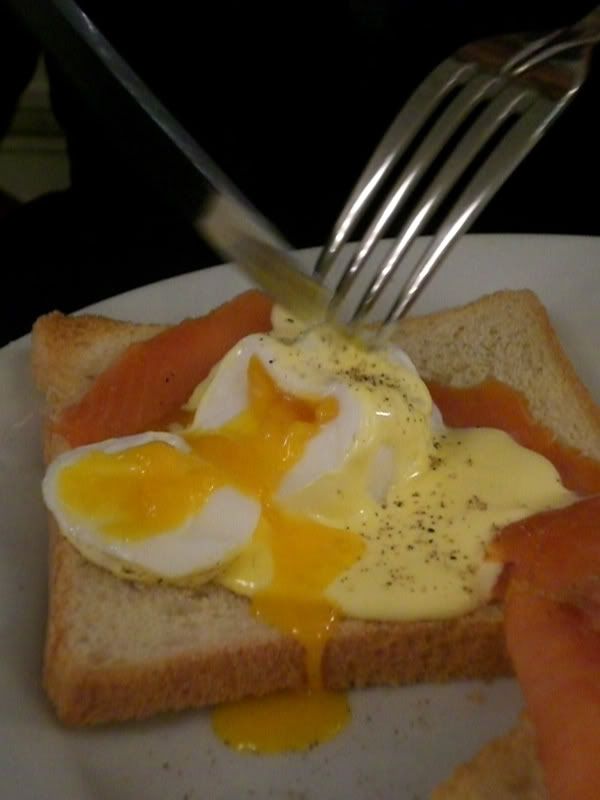 But the main reason I dragged her there for breakfast is this! The Fraisier~ It's incredible. I'm not a huge fan of marzipan, but it worked on this one. The cake was soft an light and not very sweet. Just nice to take the edge of the tangy-ness of the strawberries!